An Interest Rate Primer for New Homebuyers
June 13, 2022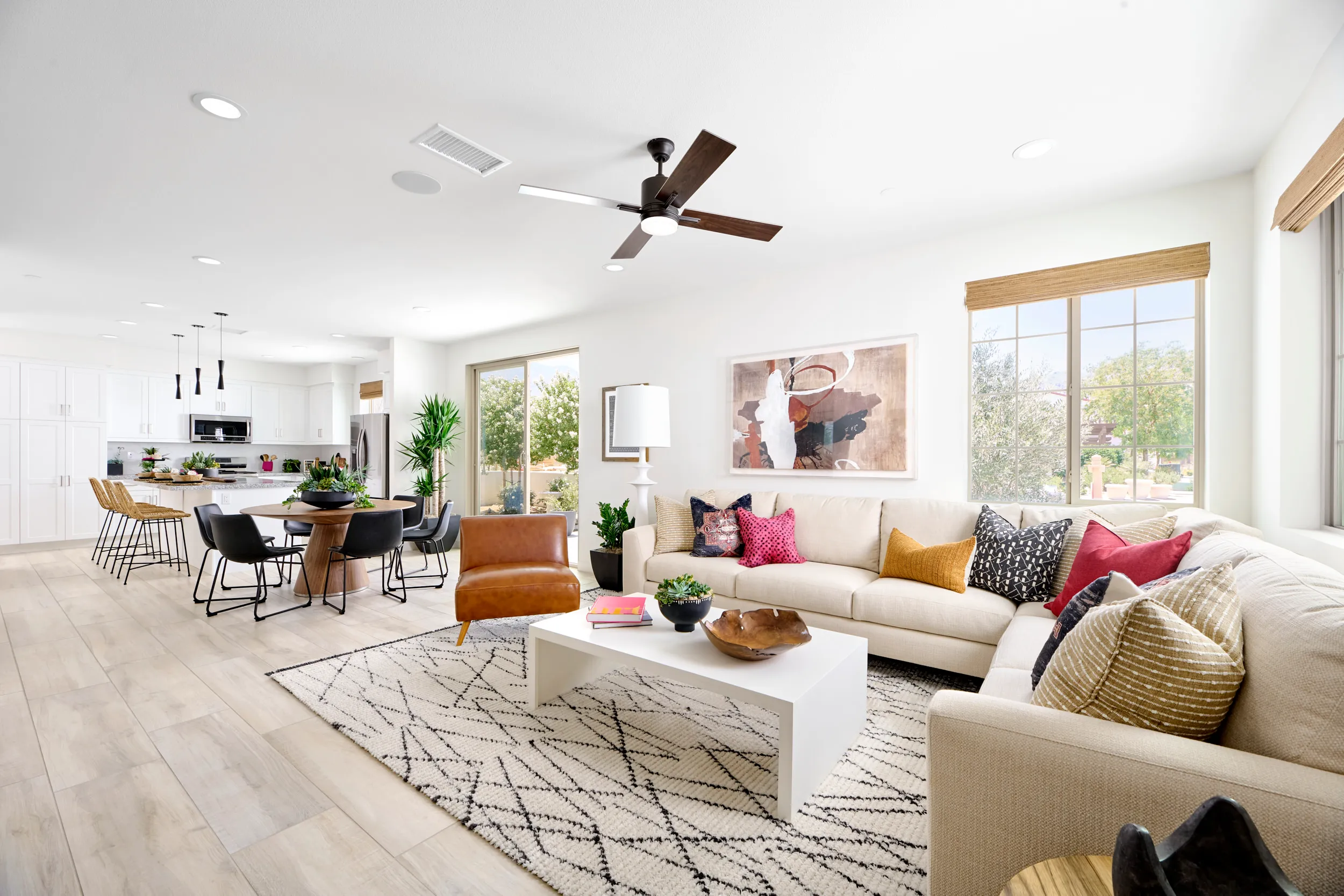 If you are interested in buying a home, then you should also be interested in what the current interest rates are for mortgage loans, and how you can receive the lowest rate possible. The lower the interest rate you obtain on your mortgage loan, the lower your monthly payment will be and the less interest you will pay over the life of the loan.
What Is an Interest Rate?
An interest rate is the amount a lender, such as a bank, charges a borrower, like you, to take out a loan. It is calculated as a percentage of the principal, which is the total amount of the loan. For example, if you have a $100,000 mortgage at an interest rate of 5%, you will pay $5,000 in interest during the first year of the loan. As you make mortgage payments over the course of the year, the balance of the principal you owe will naturally decrease, and so will the amount in interest you pay.
If you want to know how much interest you will pay over the course of your loan, you can use a free online tool, such as an amortization schedule calculator. This tool will show you how much of your monthly payment goes toward the principal and how much goes toward interest each month throughout the life of your loan.
Interest Rates and the Hot Housing Market
The last decade has seen record-low interest rates for home loans, which has undoubtedly led to the incredibly hot housing market. What's more, the COVID-19 pandemic added heat to the housing market by significantly increasing the number of people who work from home. This led to folks being more mindful of the role their home plays in accommodating their work and home life.
A few of the effects of the hot housing market include:
● Housing shortages caused by more buyers entering the market and fewer people selling their homes
● Competitive sellers market with homes receiving multiple offers for thousands of dollars over asking price
● A greater demand for new construction homes, but a limited number of new homes available due to pandemic-related supply chain delays
The Problem With Rising Interest Rates
Rising interest rates have a serious impact on the housing market. According to personal finance expert and Senior Forbes Contributor, Robert Farrington, "With the housing market especially, the effect of rates can easily add up to tens of thousands of dollars (or hundreds of thousands of dollars) in added interest charges over the average timeline of an average mortgage." More importantly, higher interest rates mean significantly higher monthly mortgage payments.
Higher Rates = Higher Monthly Payments
Rising interest rates typically reduce the mortgage amount for which a homebuyer qualifies. In fact, higher rates can potentially price someone out of a home or community that might previously have been within their budget. Consider this: if you borrow $600,000 for a home via a 30-year mortgage with a 4% interest rate, the minimum monthly payment is $2,864. However, if you raise the rate to 5%, the monthly payment will be $3,221 — $357 more per month!
Fighting Rising Rates With a Rate Lock
To combat the negative effects of rising interest rates, many banks and lenders offer rate lock programs. Rate lock programs protect buyers from rising rates by allowing them to lock-in a lower interest rate for a significant period of time. Rate lock programs for resale homes typically will allow a buyer to reserve a lower interest rate for 30, 45 or 60 days. Builder rate lock programs usually allow new construction home buyers—whether purchasing a single family home, townhome, or condo—to lock-in a rate for up to 360 days, which protects the buyer from rate hikes during the construction of their new home.
Lock in Your Interest Rate With WPG's Preferred Lender, US Bank
WPG's preferred lender, US Bank, offers a variety of mortgage options, as well as a Builder Lock program so that buyers can enjoy extended interest rate protection, for up to 360 days. Best of all, if an interest rate drops before the loan closes, US Bank allows eligible buyers to use a one-time float down to a lower interest rate.
We hope this blog helps you better understand the ins and outs of mortgage interest rates. If you are in the market for a new home, make plans to visit the beautiful new homes and communities we have available. Once you find your dream home, contact our preferred lender, US Bank, to discuss the type of mortgage and rate lock program that best fits your budget and lifestyle.

*Quote about rising interest rates is based on published rates as of May 6, 2022.
Back to Blog