For Your Family, From Ours
June 11, 2020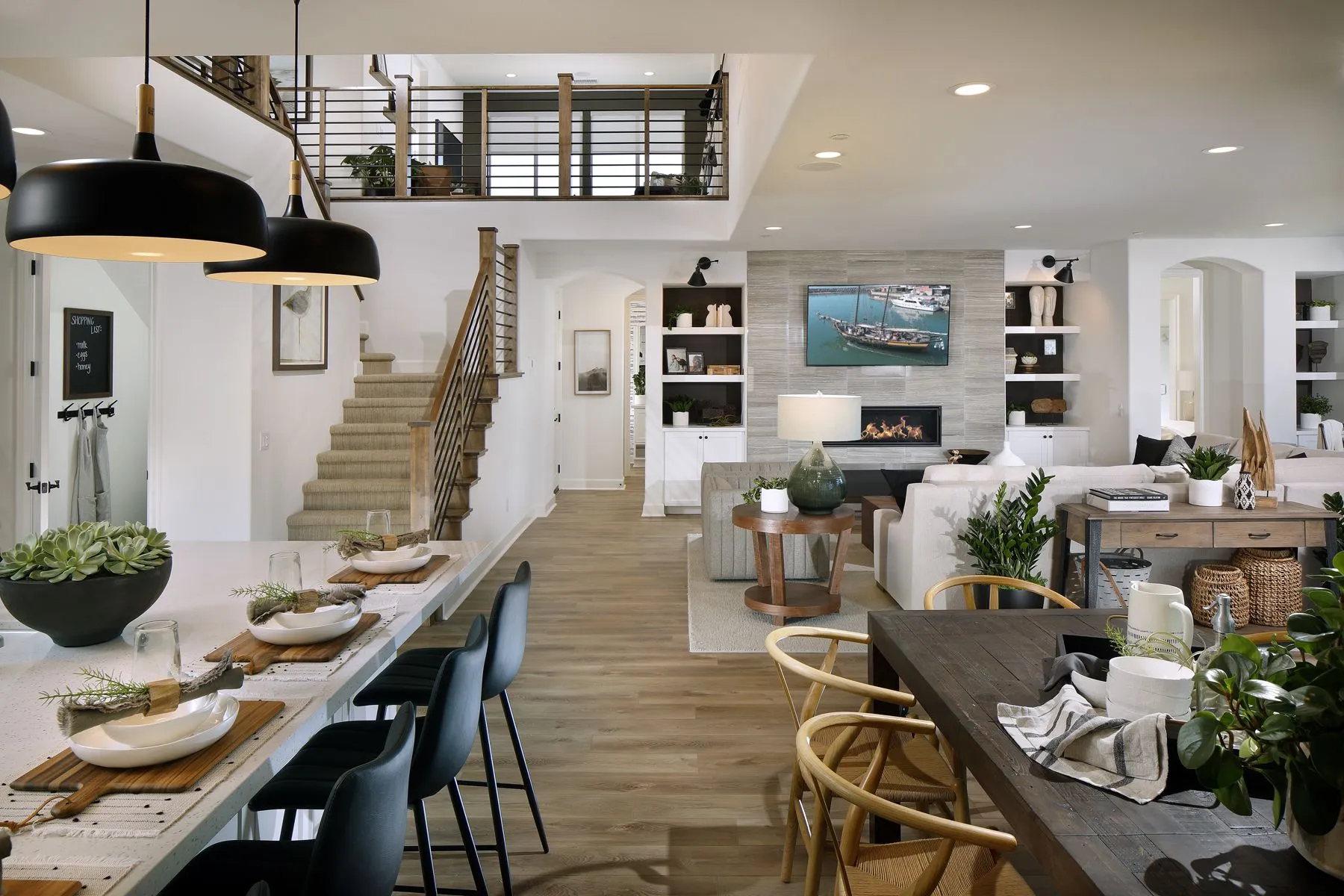 Your goal is simple: to secure the best possible home for you and your family, a responsive, versatile and appealing new design, situated in a desirable, distinctive place. With WPG, these "bests" are a given.
New—your new WPG home is clean, fresh and built to very high standards by an experienced team. From foundation to finish, our materials, systems, surfaces and details deliver a comfortable home that operates easily and efficiently.
Spaces For Living—Classic architecture, modern functionality, versatile spaces, abundant storage, easy-care finishes and indoor/outdoor connectivity are among our fundamentals. We also optimize your choices for personalizing the layout, features and finishes of your new space.
The Welcome—a courtyard, porch or covered entry creates pleasing arrival, and opens to inviting interior perspectives. Whether views are to the hearth and fireplace, an island kitchen and great room or the rear yard and patio, this "wow" factor beckons everyone to come in and enjoy.
Hearth, loft and stair organize great room's multiple roles. Lower ceiling and shelving add intimate ambience to the retreat area.
Light-filled, expansive and thoughtfully organized, your new home's gathering rooms serve multiple needs with ease. With seating, prep sink and perhaps an integrated cooktop, the kitchen island is ideal for quick breakfasts or casual suppers; for packing lunches; or for special (messy!) school projects. It's a great staging area for Sunday brunch, movie and game night treats, wine and tidbits or lavish feasts. Distinctive lighting and sleek cabinetry, appliances and counters provide showcase flair, and large work areas, easy care surfaces and ready access to dining, seating and outdoor space enrich the heart of your home.


Fresh Air—speaking of outdoor space, it's a must for the premium value you seek. The freedom to enjoy your own outdoors is priceless. Covered, price-included outdoor rooms create privacy, plus seamless connection to interior spaces. We also favor expansive decks, large porches, courtyards and rear yards for exercise, swim, cookout or catnap.
Getaways—getaway spaces are big for everyone. When they are flexibly designed, these retreats serve varied and evolving needs, and strengthen livability now and over time.
As growing numbers of us work from home, the den/home office is increasingly important. When linked with a full or half bath, it easily hosts the occasional guest (or returning adult child).
A dedicated kitchen alcove is ideal for a home command center. In the loft, shelving, seating, and a desktop extending along one wall are suited for school studies, adult work hours and more. Fitted for online technologies, all of these privatized spaces flex easily for priorities that change over years—or during each day.
Opening to enticing outdoor space, this owner's suite features secluded location, spa bath design and other luxuries.
For the owner's suite, luxurious retreat ambience is paramount. A compartmentalized bath, walk-in wardrobes and private patio or deck are modern standards for this core getaway. A vestibule, spa bath, coffee bar and lounge seating further enrich this indulgent haven.
This Is The Place—Convenient, compelling location completes the high value a new home should offer. Location is the linchpin of that value.
At WPG, we are very particular about where we build. Our neighborhoods are limited editions, and we choose them only after reviewing proximity to good schools, work centers, health care, recreation, shopping, dining and entertainment. Depending on neighborhood, you will also find natural, preserved open space, views, mature trees, parks, dog parks, gardens and trails.

See for Yourself—We invite you to see whether one of our new homes and neighborhoods offers the right fit for your family. Learn more about our company on this website. Enjoy a virtual model tour or two via Zoom, Skype or Facebook. Register for ongoing updates of your preferred neighborhood, and connect with our preferred lender. And of course, call our Community Sales Managers at any step of the way. They are here to help.
Finally, rest assured that at WPG, our abiding commitment is to create a new home that is easy to live in and live with, a home that is a source of pleasure and pride, today and through many coming years.
The home that's yours.
Back to Blog