Luxury is in the Details
June 19, 2019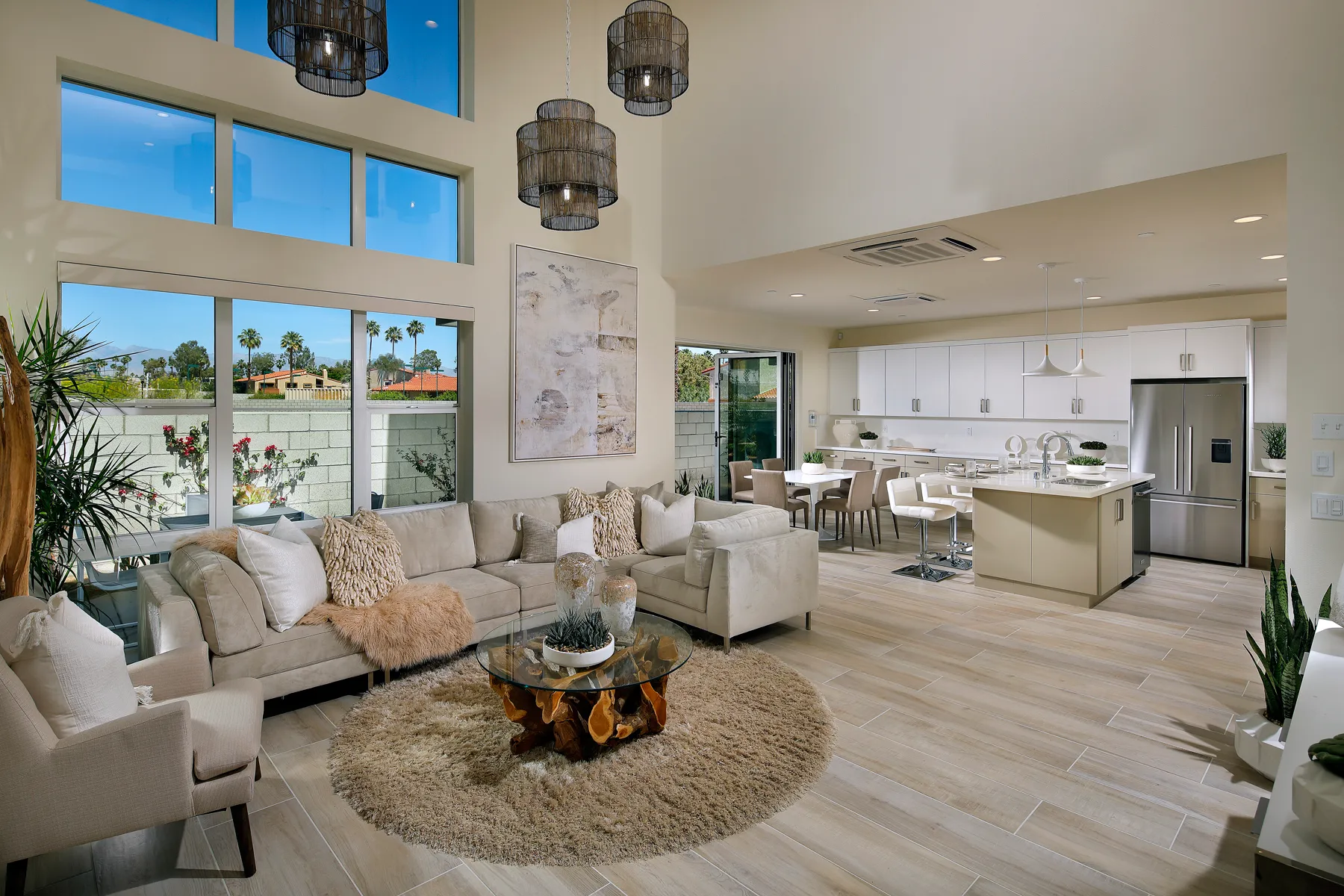 "Design is a funny word. Some people think design means how it looks.


But of course, if you dig deeper, it's really how it works." Steve Jobs
For new homes, this translates to great looks + great function = great design. At WPG, we believe your new home should be be easy to live in, easy to live with and a source of pleasure and pride.
Special attention to both social and private spaces is key to achieving these objectives. Both should make your life easier, and both should showcase the "Wow!" factor.
Please, come in—when you step inside, where your eye lands first should also invite you to progress further. In today's open layouts, this line of sight should direct views to pleasing focal points—the fireplace, the kitchen island and courtyard or patio.
Ceiling planes and window styles and locations help guide this progression. They also help define seating, dining and kitchen spaces, and strengthen an expansive ambience.
Attention to proportions and coordinated surfaces strengthen the light, bright and airy experience. Solid colors and sleek surfaces prevail for flooring, cabinetry, counter tops and furnishings, with sparing use of patterns, plants and art for strategic emphasis.
Because the kitchen is the universal action central, its design should support food prep, socializing and supervising. A large central island with seating and sink or integrated cooktop is great, especially for parents keeping one eye on the kids and another on the pasta. If the view takes in the big screen, that's even better—especially for big game days and movie nights.
Retreat & Relax—luxury plus convenience defines our approach to the owners' suite, and the master bath epitomizes the blend. Ideally, this "Wow!" space includes a luxurious tub, separate vanities, ample counter space, and compartmentalized design. Vestibule arrival, walk-in wardrobes, seating area and perhaps a coffee bar can further highlight this adult getaway.
Whole house design also pays attention to secondary spaces. Look for accent elements, feature windows, Jack and Jill baths and generous seating and shelving for loft, tech and craft spaces. And of course, discover extra storage throughout!
Personalizing choices are always welcomed. To learn what you want most, we turn to focus groups and consumer research, and we tour model homes, noting shopper comments. This invaluable input helps us determine final plans, and with our seasoned team of designers, engineers, and contractors, implement each design as envisioned.
Welcome!
Back to Blog