The Best of Both Worlds
August 13, 2020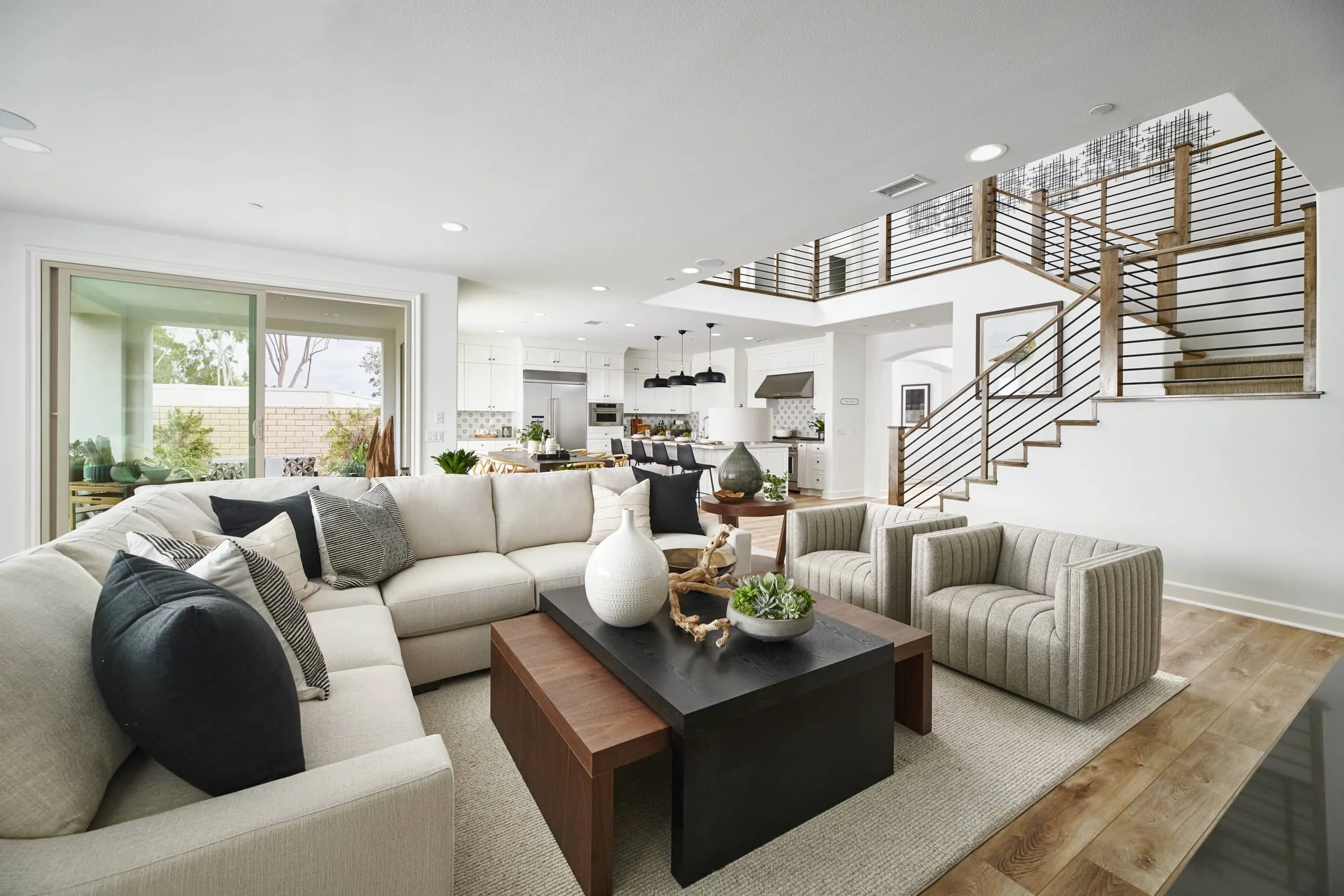 Home buying season is in full swing, with shoppers from coast to coast looking for new, fresh designs in favorable locations. And while the complex process of finding and buying your dream home still includes "new normal" issues, WPG is meeting the challenges with meaningful advantages to our buyers.
As we blend advanced technologies with the timeless value of personal connections, we keep a strong focus on delivering both a great home and a smooth process. A truly useful website plays a major role.
Not long ago, a builder's website provided minimal information. If you liked what you saw, you took it from there, with hours spent touring model home complexes in person to check things out. Today's website must provide much more, especially with drop-in visits prohibited at many model home centers, and changeable guidelines for traveling and gathering.
With advanced websites, shoppers can rely much more on the Internet for handling much of their due diligence. The resources provided at www.woodbridgepacific.com offer a great example of a website that delivers.
Whether with your laptop, tablet or phone, our site provides great overviews of each of our new home neighborhoods. Online, you can stay put, and optimize online resources to your benefit. You can find more detail as you drill deeper and fine tune—at your own pace. You can peel hours from the process of trimming your "maybes" down to your finalists.
(Hillcrest Residence 4 Floor Plans w/ Structural Options)
You'll find detailed views of architectural styles and images, and learn more about our home prices. You can review each floorplan, check the structural options we offer, and print plans for later study. You can take a look at our location maps, and see about nearby schools, recreation, shopping and dining. Project close-ups include virtual tours, buyer videos and our latest social media posts. And you can register for updates on the neighborhoods you like best, which guarantees you'll receive timely information on available homes, new releases and more.
(Loden Residence 7 Virtual Tour)
We invite you to check in with one of these experienced professionals at any point in the process. They are genuinely committed to serving you well, every step of the way. You can calendar a virtual date with a WPG sales counselor, or make plans for an exclusive tour of the model homes you have your eye on.
(Interview w/ Chad Ross - Loden Senior Sales Counselor)
As you progress from reserving your new home to moving in, our counselors stay with you, accessible by phone, text, email, Zoom, Skype or Face Time. These great go-to contacts offer a depth of knowledge that will save you time, and a hands-on approach that helps keep things moving smoothly. They communicate clearly and work tirelessly to help you secure the home you want—even when this means suggesting an alternative to one of our neighborhoods.
It's simple. They want to help you.
Efficiency + integrity + caring = a modern process with the personal touch. It's who
we are.
Welcome!
Back to Blog