To Buy New, or Not to Buy New
October 17, 2022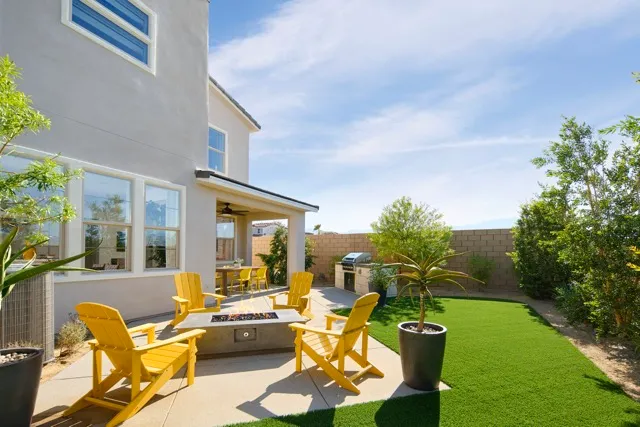 To Buy New, or Not to Buy New


With the cost of rent seeing a recent upsurge, it's not surprising that tenants are wondering if they should either move to another rental or take the step into buying a new home. Renters, however, are understandably cautious about making such a momentous decision and becoming homeowners. They may feel the investment poses too big a risk, or they may believe that—unlike a rental where the landlord is responsible for the upkeep—there will be more maintenance to handle in their new home.


Though these are valid concerns, choosing to move into a new construction home is highly beneficial, particularly in the long run.


Less Money, More Living


Contrary to popular belief, a new home doesn't mean more maintenance. In fact, new homes are more likely to be low-maintenance compared to resale and for-rent homes. Unlike resale/for-rent homes that have seen families come and go, you will be the first to live in a newly-constructed home. You will not have to worry about additional (sometimes unexpected) expenses to fix up the bathroom, repaint the walls, or repair any damage the previous residents left behind. This helps reduce your monthly maintenance costs—particularly compared to homeowners whose older homes require extra upkeep—proving that the investment is a smart one.


Furthermore, low-maintenance homes can be rather attractive. Some communities, such as those found at University Park or Signature PGA WEST®, offer drought-resistant front yards. In addition to saving money on landscaping, such a yard helps boost curb appeal, and gives your home a classy and clean look.


Care Whenever You Need It


In the off chance that a major problem arises within a new home, homebuilders, such as Woodbridge Pacific Group, offer customer care during the warranty period of the home to cover repairs. WPG remains committed to stellar customer service and encourages you to post a Service Request with dwellingLIVE to receive home care tips, personalized maintenance, and much more, all of which keeps your home in tiptop shape during your time there.


With the amount of money you will save on maintenance, added to the care and dedication that homebuilders put into your investment, buying a new home is a great decision. Experience the unrivaled customer service of Woodbridge Pacific Group and the stunning homes we offer.
Back to Blog