What's A Kitchen To Do? Everything!
November 26, 2019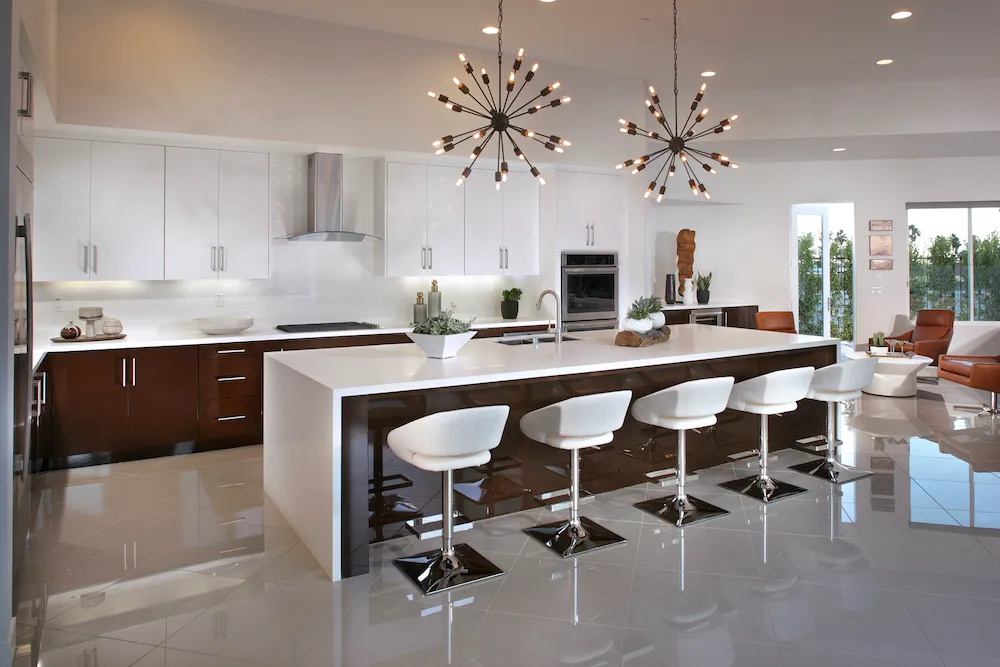 For most families, light, warmth and food make our kitchen the home's most vibrant destination. Making your new WPG kitchen inviting, high-function and fun is our goal, and we achieve it with top-of-list attention to the many roles played by this heart of the home.
Multi-dimensional—Your kitchen is workhorse and showcase, often simultaneously. The biggie, of course, is food, whether you're grabbing breakfast, packing lunches, assembling supper for movie night, or staging elaborate feasts.
A well-designed island is up to all of this and more. This freestanding space is ideal for decorating cakes and cookies, gift-wrapping, emails and online shopping. An island with sink and/or cooktop and/or dishwasher makes tasks easier. An island with views to the big screen, patio and dining is even better, keeping you in touch with all—while saving steps.
Storage is always a priority, and a walk-in pantry tops buyer wish lists. Also favored are upper and lower cabinets, Lazy Susans, tray cupboards and large capacity refrigerator/freezers. Drawers of various sizes and depths optimize organization, and subtle refinements matter, as seen with unobtrusive slots to stow soaps, sprays, towels and other paraphernalia.
High Style—This creates the "wow" factor, driven by your new home's design, the kitchen's focal location, and today's keen interest in gourmet cooking. Gone are the days of two cabinetry styles, two finishes and two hardware choices. Hurray!
Today, we unite aesthetic flair with durability and easy care, and you choose cabinetry from diverse styles, colors, materials, finishes and hardware choices. Hand in hand selections include commercial grade appliances, and countertops and back splashes that earn a starring role.
Quartz surfaces look fabulous, are durable and come in a dazzling array of colors and patterns. Abundant choices in hard surface flooring let you tie everything together—plus make quick work of kitchen spillage.
Good Vibes—Fluid circulation and open views from kitchen to dining, from kitchen to great room seating/media, from kitchen to yard—these routes keep all occasions participatory. Kids and guests are part of the fun—as are the cook and helpers.
Pendant lighting enriches this happy ambience, showcasing the island and warming the vibe. This fresh and lively design element far surpasses overhead and over-sink beams of yore, and task lighting is ideal for multiple workstations. When it's show time, a flip of the switch lets you make these spaces invisible.
A WPG kitchen comes with guidance. Our design consultants help you examine choices in cabinetry, appliances, flooring, door styles, trim pieces and more. These design experts can help you finalize best choices for your space, your lifestyle and your pocketbook, unifying the elements that create the kitchen you want most. That's the one that's stylish, easy to keep, easy to enjoy and looks like you.
You're home!
Back to Blog