Belcourt Seven Oaks In Bakersfield Features Special, Limited-Time Opportunities For New-Home Buyers
June 19, 2023
Rebecca Hardin | Open Line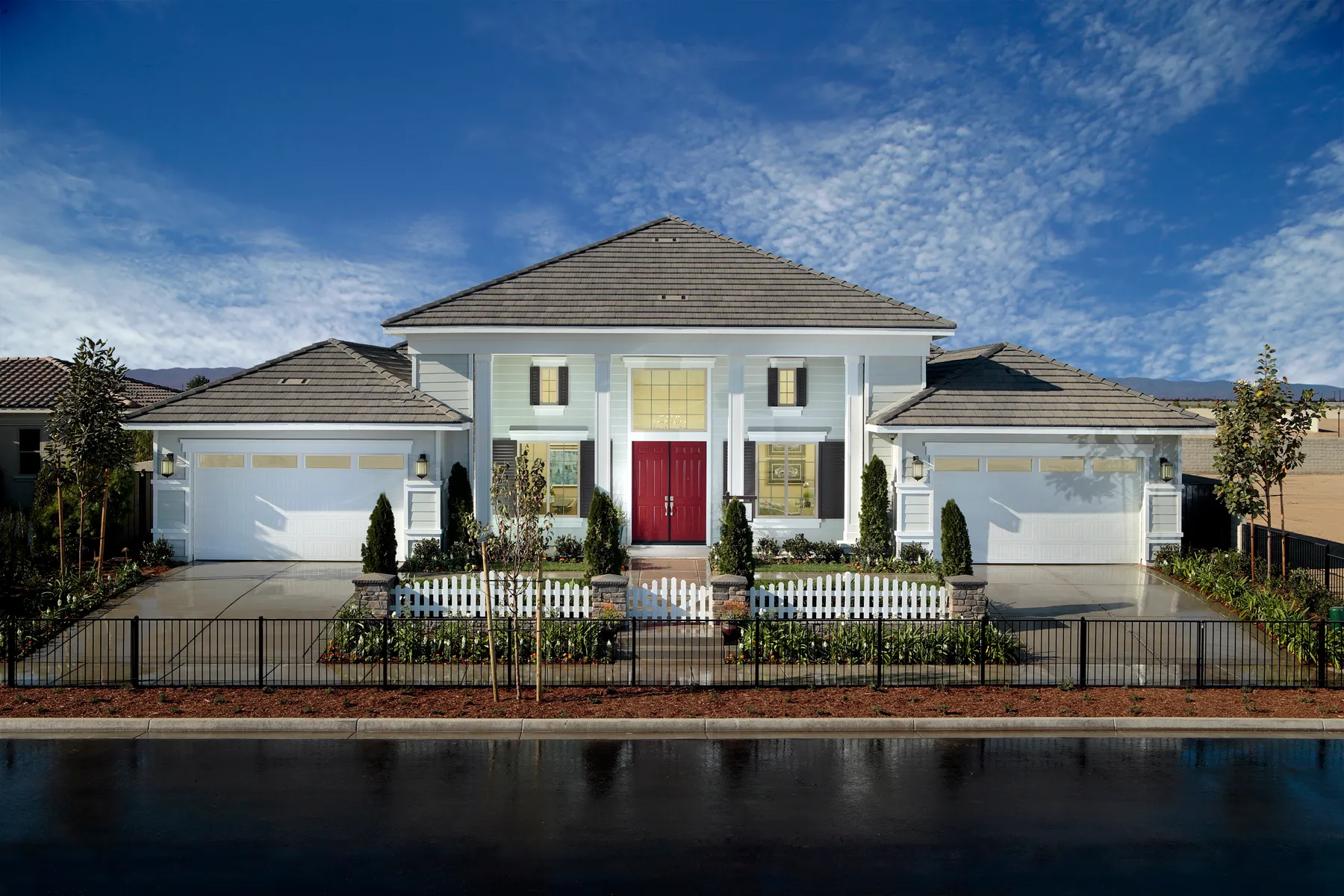 For shoppers considering a new home in Bakersfield, Belcourt at Seven Oaks is a preferred destination. Created by award-winning Woodbridge Pacific Group, this distinctive community is walkable, connected and convenient.
Today, exceptional ownership opportunities add to Belcourt's value equation. Time-sensitive advantages at WPG's Mahogany neighborhood include a $20,000 incentive that buyers can utilize for closing cost credits, an interest rate buydown, or design center upgrades. Also available at Mahogany is a selection of move-in ready homes with multiple, per plan upgrades.
"Mahogany's architecture and design make it highly desirable," said Todd Cunningham, WPG President. "These limited-time opportunities make it easier to secure quality residence here."
Shoppers can also consider distinctive choices at WPG's Patina and Sterling neighborhoods. Patina provides classic styling that is a hallmark of its 3 designs. Priced from the high $800,000s, these homes deliver 2,964 to 4,162 square feet of living space, with 4 to 5 bedrooms and 3.5 to 5.5. baths.
Sterling offers custom caliber estate residence, with varied homesites, and 4 designs with 4,081 to 5,126 square feet, 4 to 6 bedrooms and 4.5 to 6.5 baths. Working with WPG's professional design team, Sterling buyers can personalize their new home, choosing exterior materials, door styles, kitchen packages, bathroom finishes, lighting and more.
Today's choices include the homes in Westhaven, a gated section that expands Belcourt west to Allan Road. All three WPG neighborhoods provide handsome family homes in one- and two-story designs with versatile, smoothly functioning layouts and pleasing connectivity to expansive outdoor spaces.
All Belcourt residents can enjoy the amenities of an established and charming village environment. The Belcourt Center Club is a core destination, with a resort style pool and spa enriching 7,250 square feet of interior space.
Residents access a fitness center, multi-purpose and community rooms, billiards room and catering kitchen. "The Club is the heart of Belcourt, a great place for special events, workouts and simply relaxing with friends and neighbors," said Charlene Oliver, WPG Senior Sales Counselor at Mahogany.
Belcourt Park holds more options. Created as a public park by WPG, Seven Oaks master developer Bolthouse Properties and the City of Bakersfield, its 8.3 acres hold a multi-use sports field, tennis courts, amphitheater, and shaded tot lot and play area.
Belcourt also features a delightful paseo, which connects with a network of internal trails. These pathways link to Belcourt amenities, making walking or biking to internal amenities easy.
Some pathways connect with additional destinations in Seven Oaks, including Bolthouse Park by Bolthouse Properties. It features medical and professional offices, light dining, convenience shopping, service station and a Montessori school.
"For many aspects of everyday living, Belcourt allows residents to skip the freeway, and that means more time to enjoy your family and leisure time," said Cunningham.
For more information and model home tours, please call 661-414-3489 to speak with Charlene Oliver about Mahogany. Please call 661-663-0600 to speak with Kathy Breeding about Patina or Sterling. Please call 661-493-8141 to speak with Taylor Spears or Amy Short about Amberley.
Back to Press Releases