Gold Nugget Awards Spotlight Woodbridge Pacific Group's New Homes In La Quinta
June 06, 2022
Rebecca Hardin | Open Line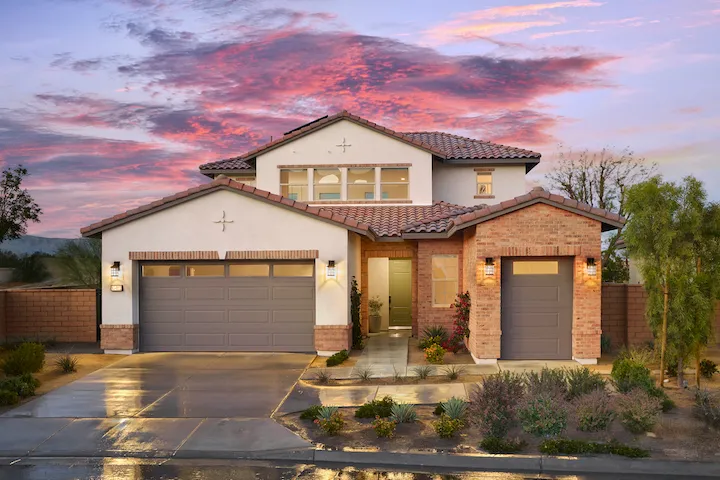 Woodbridge Pacific Group (WPG) has won 3 Gold Nugget Awards in the 2022 competition, with judges bestowing Awards of Merit for Citrine and Topaz at PGA WEST® in La Quinta. WPG's winners include Citrine as Residential Detached Collection of the Year, Citrine Plan 5 for new home model interior merchandising and Topaz Plan One for detached home design.
"Our judges applauded both Citrine and Topaz," said Lisa Parrish, Gold Nugget Judging Chair and program administrator. "These collections deliver all the pluses—indoor/outdoor living, polished architecture and WPG's notable attention to detail—more superb desert homes from a great design/development team."
The Gold Nugget Awards recognize those who improve our communities through exceptional concepts in design, planning and development. One of homebuilding's most prestigious competitions, the 59th Gold Nugget Awards drew more than 600 entries from throughout the U.S. and internationally. See www.goldnuggetawards.com.
WPG's Merit Award winners are eligible for Gold Nugget Grand Award honors, to be announced June 22, when homebuilding professionals from the U.S. and abroad celebrate both Merit and Grand Awards as part of PCBC's homebuilding trade show and professional conference in San Francisco. See www.pcbc.com.
"In all of our markets, WPG buyers share the desire for a home with persuasive, versatile design, situated in a desirable lifestyle location," said WPG President Todd Cunningham. "Gold Nugget recognition validates the pride we take in fulfilling these goals, and we are sincerely pleased to be honored in this year's competition."
Hannouche Architects designed Citrine and Topaz, and Chameleon Design created the model interiors. The civil engineer was MSA Consulting, Inc. and model home landscaping was by Professional Design Associates.
"Citrine and Topaz share the excellence our homebuyers have discovered in other WPG neighborhoods in California's desert markets," said Cunningham. "We are proud to see these new collections among our many award winners."
Citrine and Topaz are the final single-family detached homes within gated Signature, close to the PGA WEST® clubhouse and recreational core. A secluded environment and view opportunities highlight both collections, and owners can apply for membership at The Club at PGA WEST® which has championship golf courses, tennis courts, racquetball, yoga, fitness and health facilities and dining and social venues.
Woodbridge Pacific Group is a privately held, selective developer/homebuilder with an excellent track and numerous design/planning awards. New home offerings respond to well-researched buyer preferences, and proven capabilities in land acquisition and asset management continue to facilitate the company's expansion in California and Idaho.
Back to Press Releases