Home Design, Location & Builder Service Are Tops for This Buyer
September 07, 2022
Rebecca Hardin | Open Line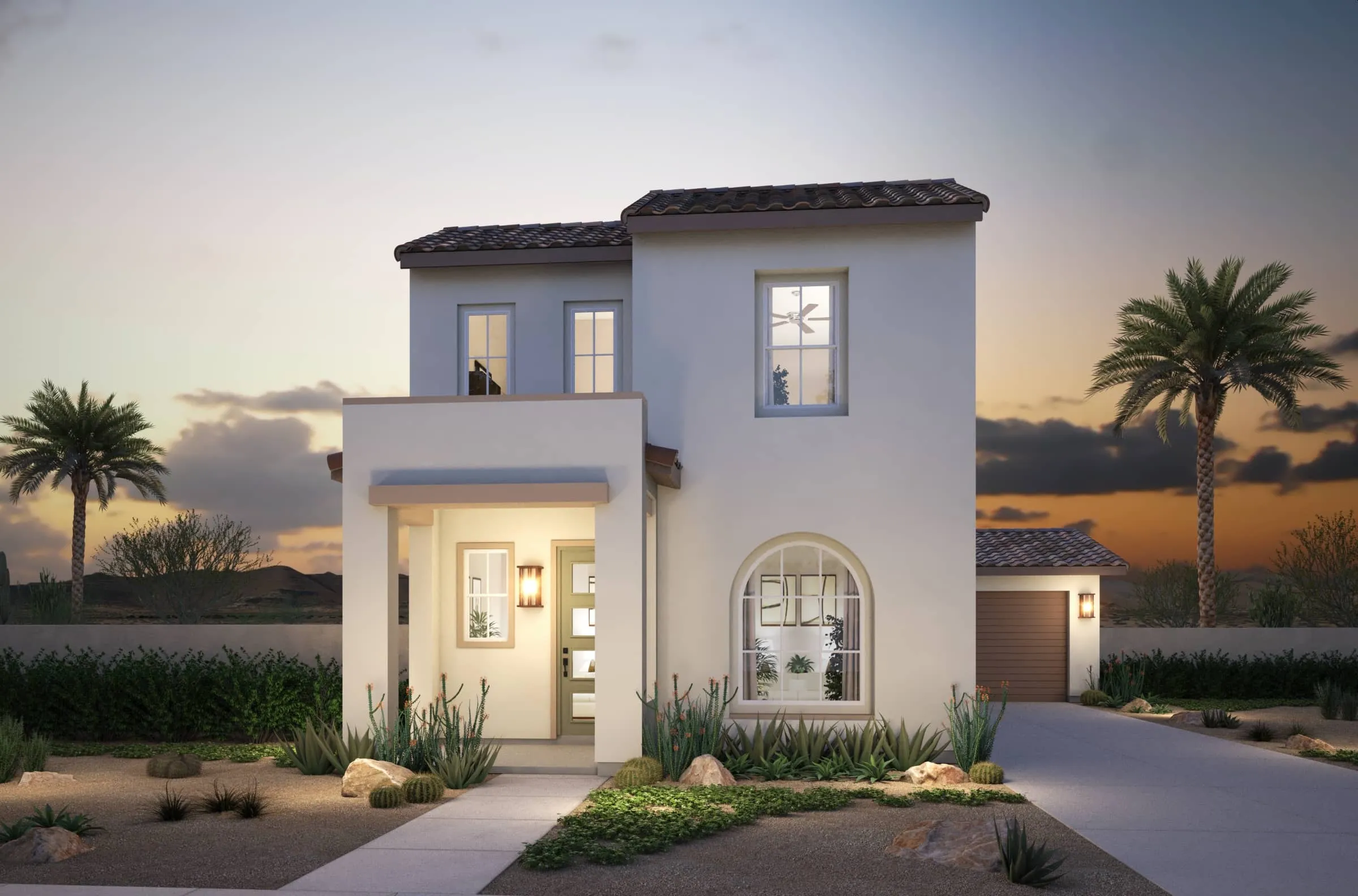 Rahsaan Tilford had an extensive wish list when he started his new home search last summer, and Palm Desert was an ideal choice. "I was renting an apartment about two blocks from here, and had previously owned twice outside the desert area," said Rahsaan, an attorney with offices nearby.
"I wanted to own a new home, and I wanted to get a place I could really love, as opposed to settling for just OK," he added. "I had to compromise with my first two homes, but not with this house."
The home—Nova Plan One was Rahsaan's choice, a two-story home with approximately 1,880 square feet, 3 bedrooms and 2.5 baths. A two-bay garage at rear includes direct interior access for the owner. An optional ADU above the garage can provide an additional 463 square feet of space.
Off the front porch entry, Plan One's den and powder are well secluded from hospitality spaces. The spacious great room includes expansive seating/media area and views and direct access to covered outdoor living. Also open to outdoor views are dining and a roomy island kitchen with double sink, prep space and pantry.
Plan One's second level provides two bedrooms with a shared full bath; a loft can be selected in lieu of one bedroom. Situated for optimal seclusion from these retreats and the laundry is the owner's suite, which features views a walk-in wardrobe and luxurious bath, and overlook views to the rear yard.
"I liked this layout and the size of my yard is just right—large enough to enjoy but not too big to manage," said Rahsaan. "I finally found a place that I truly love."
Location, location—Rahsaan's work center is convenient for him, and so is the University Park area. "You are close to a lot of amenities, lots of retail, places to eat, close to hiking trails and Joshua Tree—it's all easy from here," he says.
"The immediate neighborhood is also really beautiful, and most of my close neighbors have moved in," Rahsaan added. "We are a mix of locals and people from LA, and from far away, like Chicago. We've started to get to know each other and have exchanged phone numbers. It's nice to walk around and say hey to your neighbors!"
The builder—Woodbridge Pacific Group was new to Rahsaan, though he had looked at WPG's La Quinta neighborhoods. 'The interest list was huge, and the location was not as convenient for me as University Park, so I looked more thoroughly here," he said.
"Chad went the extra mile, always, and he contributed to the best buying experience I have ever had," Rahsaan added. "The customer service was spectacular through move-in and the few small fixes I needed. They said they would take care of everything within 30 days of closing—and actually did it!"

US Bank, WPG's preferred lender, also earned high praise. "Jeff Wiersma and his team were terrific, every step of the way," said Rahsaan. "Everything about choosing my home, buying it and moving in was smooth, start to finish.
"I literally pinch myself every day!"
Woodbridge Pacific Group is a privately held, selective developer/homebuilder with an excellent track record. The company is committed to architecturally distinctive homes in premier locations in California and Idaho. and has earned major design/planning awards in California's Coachella Valley that include Flair at Miralon, The QUE and Skye. www.woodbridgepacific.com
Back to Press Releases