Mahogany at Belcourt Seven Oaks Features Exceptional, Limited-Time Opportunities For New-Home Buyers In Bakersfield
June 27, 2023
Rebecca Hardin | Open Line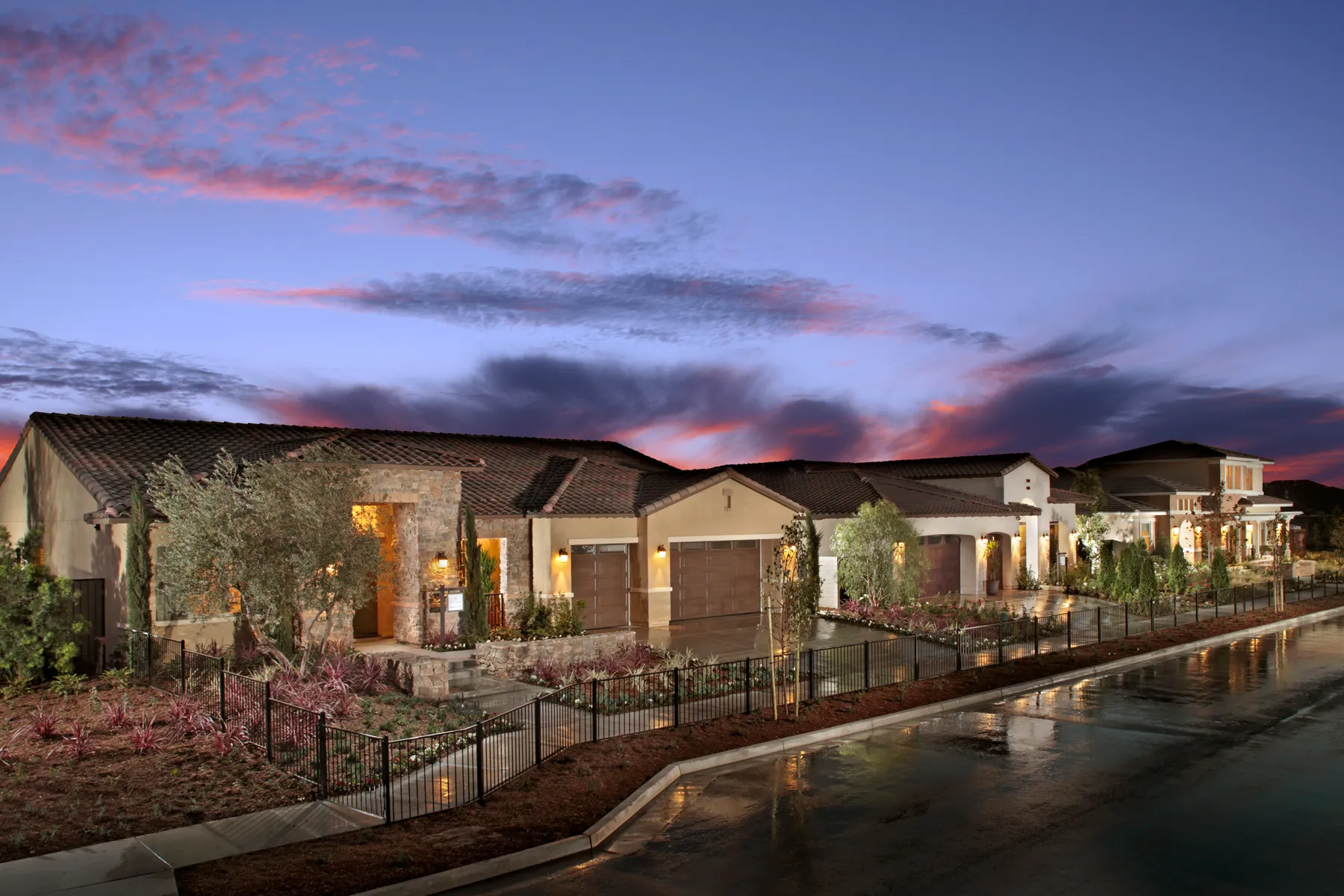 Selective shoppers seeking a preferred home in Bakersfield are heading to Belcourt at Seven Oaks, where the luxury neighborhood of Mahogany by award-winning Woodbridge Pacific Group (WPG) offers architectural distinction, superb livability—and limited time incentives. These time-sensitive advantages include $30,000 to $35,000 incentives on a choice selection of homes.
Mahogany buyers can utilize their incentives for closing cost credits, an interest rate buydown or design center upgrades. Homes included in this offer feature per plan upgrades, and all homes include solar installations that add $15,000 to the value equation.
"These limited-time opportunities make it easier to secure a quality residence at Mahogany," said Todd Cunningham, WPG President. "Shoppers who value enriched architecture, floorplan versatility and superb features and finishes will want to act quickly."
Priced from the $700,000s, Mahogany's floorplan designs provide 3 to 5 bedrooms and 3 to 4.5 baths in 2,555 to 3,073 square feet of living space. Each home also provides a 3-car garage.
Classic style is a Mahogany hallmark, and each home provides gracious, balanced architecture. Distinctive covered entries, and brick, stone and wood enrichments bring craftsman flair to Mahogany streetscapes, promoting established character throughout this luxury neighborhood.
Mahogany's one- and two-story designs feature high ceilings, versatile, smoothly functioning layouts and pleasing connectivity to each home's Belcourt Room. This expansive, covered outdoor space is ideal for entertaining or leisure, and ranges from 333 to 466 square feet, depending on plan.
Kitchens feature Euro-style frameless cabinetry, and gourmet work islands with granite countertops and ample space for casual seating and meals. Custom caliber primary suites incorporate vestibules, roomy bedchambers, walk-in wardrobes, linen closets and compartmented baths with dual vanities.
Working with WPG's professional design team, Mahogany buyers can choose from a pleasing variety of personalizing features and finishes. Depending on the home selected, these may include exterior materials, door styles, kitchen packages, bathroom finishes and lighting.
Mahogany combines the pleasures of sophisticated, luxurious residence with enviable location in the walkable, connected and charming village of Belcourt. Amenities of this established village include the core destination of Belcourt Center Club, where a resort style pool and spa highlight 7,250 square feet of interior space.
Belcourt Center Club also provides residents with a fitness center, multi-purpose and community rooms, billiards room and catering kitchen. "This is is the heart of Belcourt," said Charlene Oliver, WPG Senior Sales Counselor at Mahogany. "Residents enjoy special events, workouts and simply relaxing with friends and neighbors here."
Belcourt Park holds more options. Created as a public park by WPG, Seven Oaks master developer Bolthouse Properties and the City of Bakersfield, its 8.3 acres hold a multi-use sports field, tennis courts, amphitheater, and shaded tot lot and play area.
Belcourt also features a delightful paseo that connects with a network of internal trails. These pathways link to Belcourt amenities, making walking or biking to internal amenities easy.
Some pathways connect with additional destinations in Seven Oaks, including Bolthouse Park by Bolthouse Properties. It features medical and professional offices, light dining, convenience shopping, service station and a Montessori school." For many aspects of everyday living, Belcourt's location allows residents to skip the drive, which means more time to enjoy family and leisure," said Cunningham.
"Mahogany exemplifies WPG's abiding commitment to creating distinctive neighborhoods with the enduring quality selective buyers appreciate," added Cunningham. "We are pleased and proud to offer these special opportunities."
For more Mahogany details and model home tours, please call 661-414-3489 to speak with Charlene Oliver. Also visit belcourtsevenoaks.com.
Back to Press Releases