This Couple Found Their "Bests" With University Park in Palm Desert
September 10, 2022
Rebecca Hardin | Open Line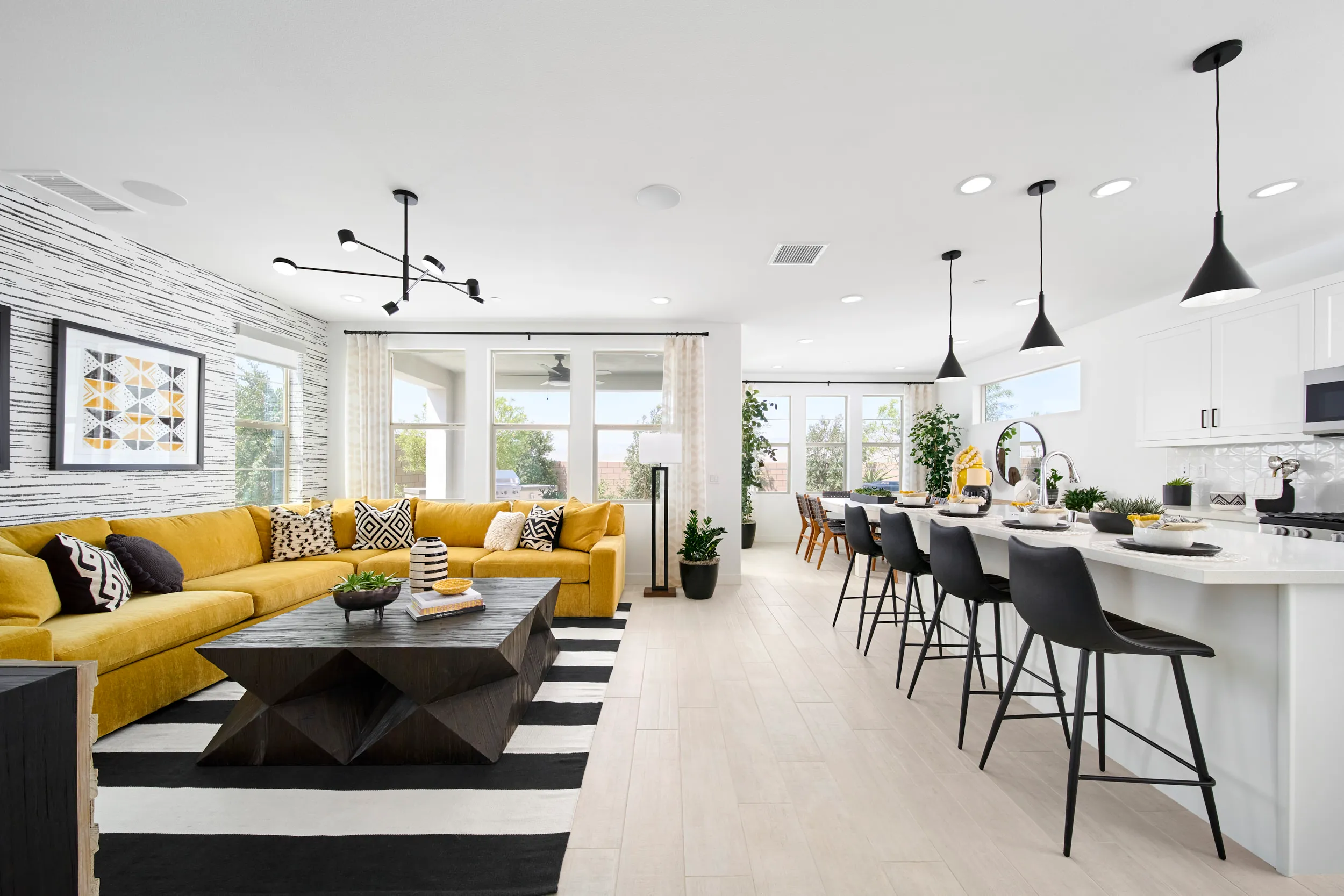 Maria Carlucci had lived in the Silicon Valley since 1982, busy with her CPA career and raising her family. Over the years, she and her family frequented Palm Desert as a favorite vacation destination. Here, she met Todd Rous, a Realtor who had made the Coachella Valley home for nearly 30 years.
As the saying goes, "the rest is history." Maria and Todd met and matched four years ago and decided to make a new home together. They explored many options, with various considerations feeding their search for the right home in the right place.
Palm Desert quickly emerged as a leading location. "The shops, restaurants, services and resorts here are wonderful," said Maria. "This place has a really great vibe that we both appreciate."
Finding the right home added questions. New construction or re-sale? A residential neighborhood or a country club? Todd's career as a Realtor and long familiarity with the desert region showed many possibilities. "We looked at about 40 places, and eventually narrowed it down to a new home in Palm Desert," said Todd.
University Park by Woodbridge Pacific Group (WPG) emerged as a candidate in Palm Desert. The community and WPG were new to the couple, and to see more of the company's work, they made a trip to LaQuinta and visited WPG's new collections at Signature in the PGA WEST™ master planned community.
"We liked what we saw," said Maria. "We appreciated the designs and the quality they deliver, and both of these factors kept University Park at the top of our list."
The top is where University Park stayed, as Todd and Maria chose a Nova Plan Two, well before the model homes were built. "We found just what we were looking for when we reviewed these designs," said Maria. "Our floorplan is great, the architecture is modern and fresh, the location is exceptional—the vibe is super positive!"
Plan Two provides about 2,086 square feet of living space, plus a two-bay garage. The two-story design opens from a porch entry to a front lounge/living room, progressing past the turning stair and powder to the expansive social core.
Here, an island kitchen with seating and prep space offers views to great room, dining and a welcomed covered outdoor living area. Open circulation and shared outdoor scenes unite the open concept design.
Upstairs, a large landing area with storage cabinets separate the home's primary suite from two guest bedrooms, increasing privacy for all. The primary suite features a spacious bath with double sinks, a separate tub and shower, enclosed water closet and a walk-in wardrobe. Two guest bedrooms share a bath with double sinks and enclosed tub/shower and water closet. A full laundry with wash sink completes the design.
"With family in the desert and the Silicon Valley, we expect to make full use of our guest spaces—and our backyard pool," said Todd. "My 87-year-old father lives just down the street—a plus for us all."
Now to finish unpacking. "We were among the very first buyers to close escrow," said Todd. "We are having a lot of fun settling in, enjoying our new home and terrific neighbors."
Todd and Maria had high praise for the University Park setting. "We have a very walkable environment, a major selling point," said Maria. "This location will only get better as it matures and adds more retail, dining, and other leisure choices. It's terrific now, and after I retire, it will be a super place to stay engaged."
"We are excited about our future in Palm Desert and here in University Park," added Todd. "We have no regrets!"
Woodbridge Pacific Group is a privately held, selective developer/homebuilder with an excellent track record. The company is committed to architecturally distinctive homes in premier locations in California and Idaho. and has earned major design/planning awards in California's Coachella Valley that include Flair at Miralon, The QUE and Skye.
Back to Press Releases