Woodbridge Pacific Group Adds To Award-Winning Ways In Boise's Treasure Valley
January 13, 2023
Rebecca Hardin | Open Line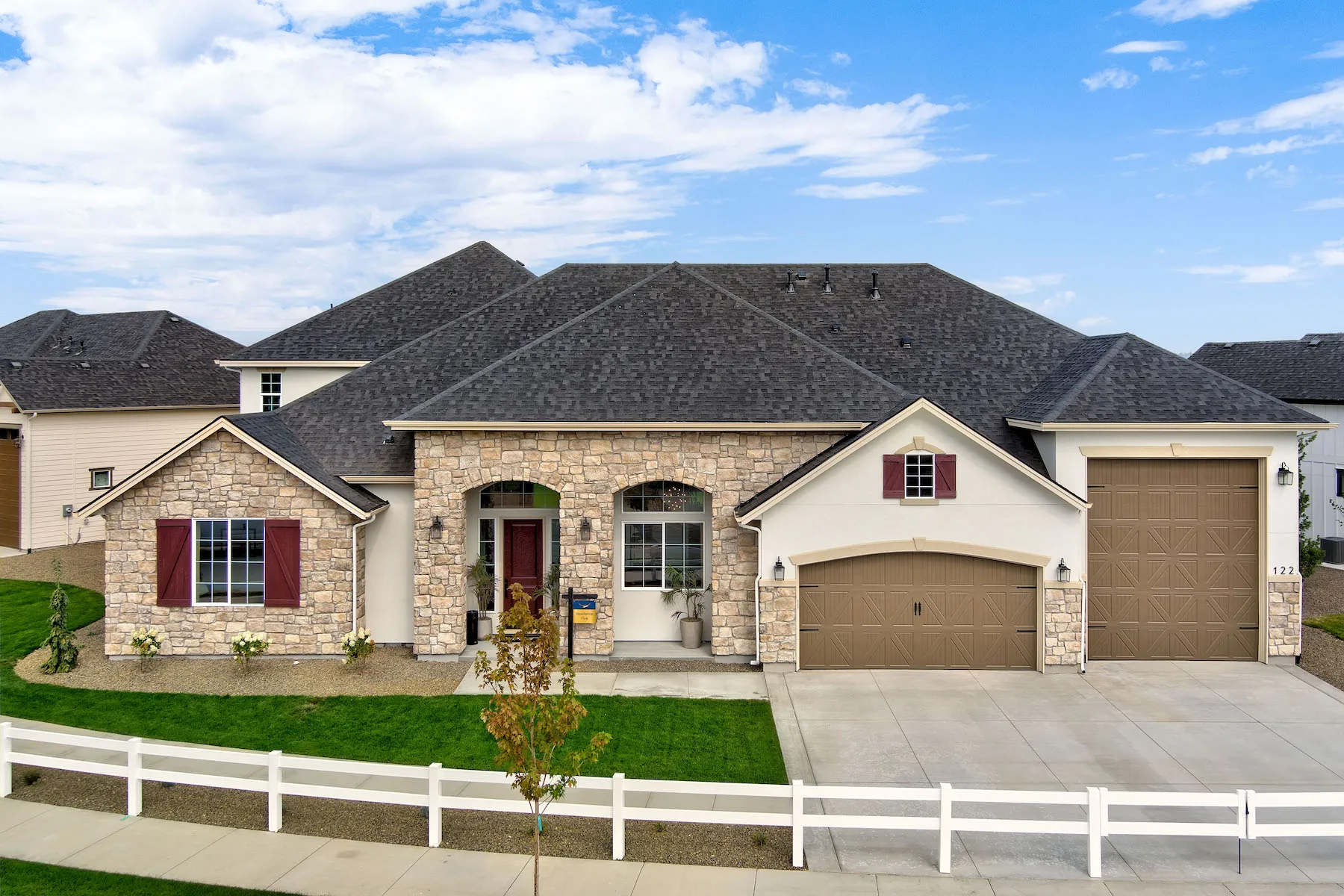 Homebuilder/developer Woodbridge Pacific Group (WPG) has earned prestigious honors for its Bald Eagle Point new home collection, with kudos bestowed in Southwestern Idaho's "People's Choice" program, and in The Nationals, an awards competition sponsored by the National Sales and Marketing Council.

Bald Eagle Point's Plan 5 was the overwhelming choice in all 3 categories of the annual Parade of Homes: Favorite Exterior, Favorite Kitchen and Favorite Master Suite. The Parade is sponsored by the Building Contractors Association of Southwestern Idaho, a residential trade association affiliated with the National Association of Home Builders/NAHB.

In The Nationals, Bald Eagle Point earned two Silver Awards, for Plan Four's model home interior design and for Plan One's architectural design. These honors emerged after a multi-day judging of entries from throughout the nation.

"Bald Eagle Point offers contextual, distinctive designs that are both fresh and highly livable," said Lisa Parrish, Judging Chair of The Nationals. "The judges really appreciated the skillful blend of style and functionality these award winners deliver!"

Parrish added that WPG's Silver Award winners are eligible for Gold Awards at The Nationals, with all winners celebrated January 23 in Las Vegas, as part of the International Builders Show. Also see www.thenationals.com

Bald Eagle Point is a debut collection in southwest Boise's Treasure Valley, where WPG projects also include Haven in Star, Idaho. In 2020, WPG began acquisitions in Treasure Valley, and named Jim Perry Vice President of Operations. WPG designs address diverse households of young buyers, growing families and empty nesters.

WPG President Todd Cunningham thanked People's Choice voters and judges in The Nationals for these recent honors. "Our abiding commitment is to deliver limited edition homes and neighborhoods for specific settings and lifestyles," he said. "Bald Eagle Point is the most recent example of the distinctive design and quality we strive to deliver in all of our markets."

WPG's portfolio of for-sale homes, neighborhoods and master-planned enclaves encompasses unique locales in Idaho and California. In California's Central Valley and Greater Palm Springs / Coachella Valley, WPG offers an array of new homes at Belcourt in Bakersfield, and University Park in Palm Desert and Signature PGA WEST® in La Quinta. In all locations, WPG's timely pursuit of strategic land positions has helped generate unique niche properties, with many of its best sellers also earning renown in prestigious design and planning awards.

WPG projects are particularly notable for location advantages. Among them: proximities to employment centers, and to cultural, entertainment, and recreational options. In every region, WPG neighborhoods deliver compelling alternatives to more expensive and densely populated cities.

"We continue to expand our choices, creating traditional, contemporary and blended aesthetics for a variety of homesites, neighborhood settings and their larger community," said Cunningham. "We are excited about our geographic reach and the diversified choices we offer."
Back to Press Releases